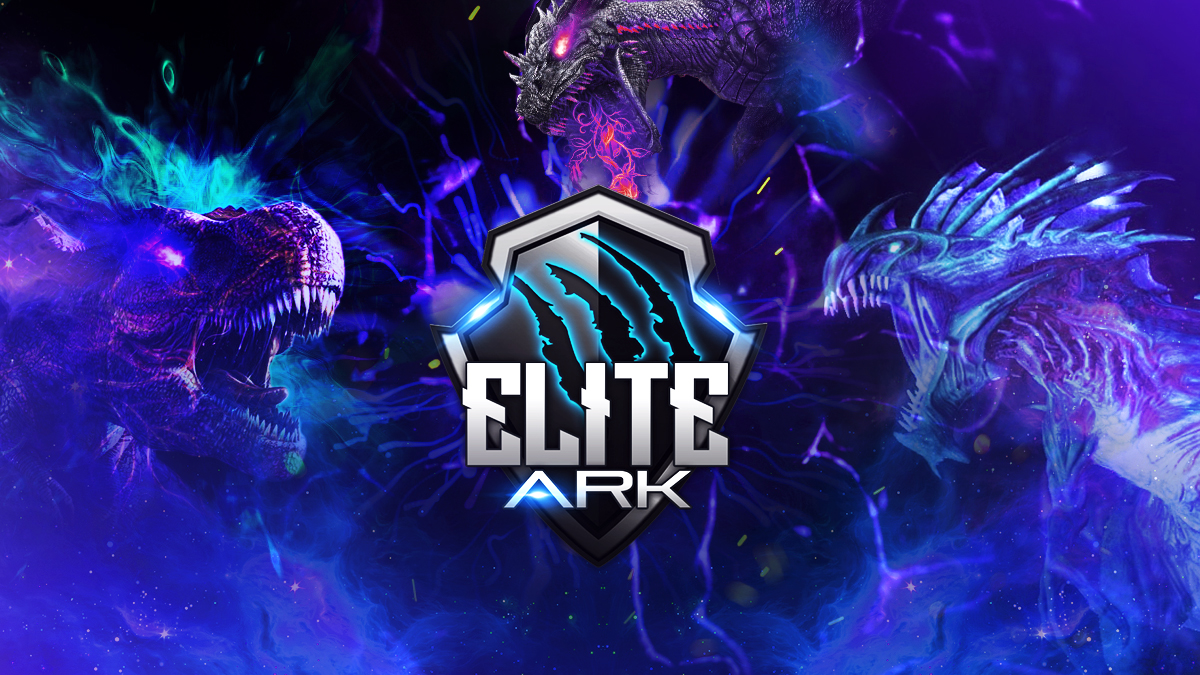 EliteArk Lootboxes
Exclusive plugin for our PVP Servers
What are EliteArk Lootboxes?
EliteArk Lootboxes is a custom plugin exclusively to EliteArk for our PVP Servers. Our lootboxes come with a wide range of rewards! Players can obtain and an assortment of lootboxes with a wide variety of rewards. Be sure to check our website for any future updates.
Different type of Lootboxes
Each lootbox has their own loot table with tons of different loot.
Air Boxes
Baby Boxes
Blueprint Boxes
Farming Boxes
Water Boxes
Skin Boxes
Token Boxes
VIP Boxes
Example Commands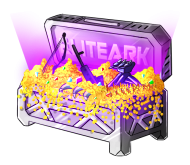 You must use these commands in Ark chat window

/elitebox lootbox
/elitebox vipbox
/elitebox dinobox
/elitebox babybox
/elitebox tokenbox
/elitebox farmingbox
/elitebox airbox
/elitebox waterbox
and many more
Warning!

Make sure you are in appropriate spaces for certain lootboxes such as waterbox. If you do it on land you will lose your box.
Link your discord account to EAREALM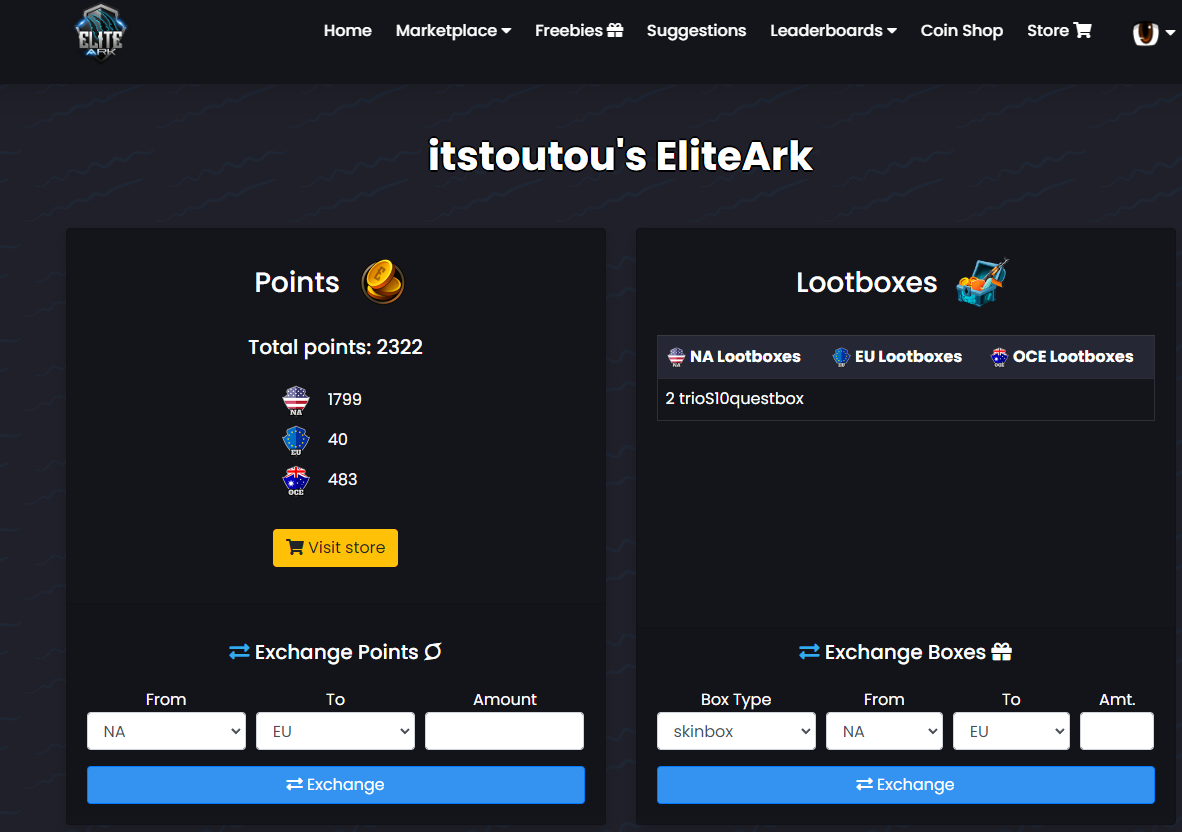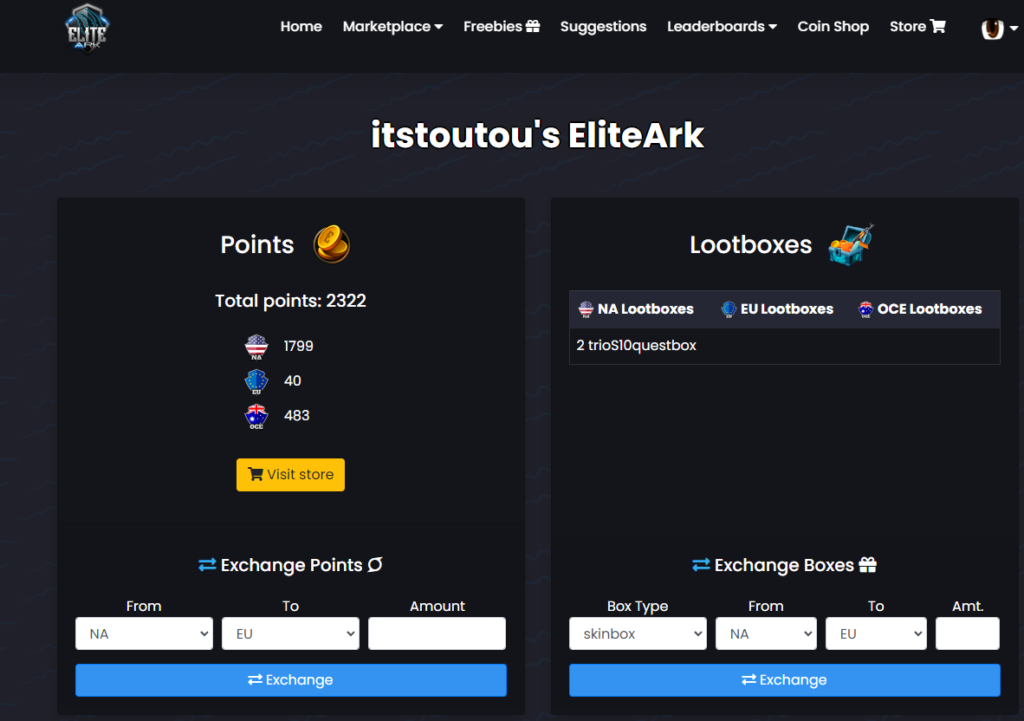 By linking your discord account to EARealm you will be able to see all of your EliteArk coins and lootbox amount. In order to link your account you must verify yourself with discord and visit the website. It will give you directions on how to do this step. It should take no less than 5 minutes to have your account fully set up.